Centaur Mechanical Design Pty Ltd
Associates
In combination with other experts we regularly provide a more complete engineering service.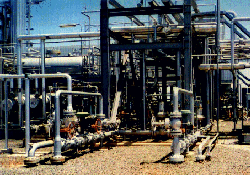 Centaur Mechanical Design can also bring to a project the expertise of highly qualified and experienced engineering associates in the fields of:-
Process Engineering

AGM Process Engineering

Process Control and Instrumentation

Salcan Process Technonogy

Civil and Structural Engineering

BG Group Engineers

Gas Compression Plant and Infrastructure

Wasco Energy Australia

Piping and General Fabrication

Kaima Engineering
Copyright © Centaur Mechanical Design 1995-2014. All Rights Reserved.
All company names, project titles, plant sites, trademarks, etc., mentioned are used for identification purposes only. They remain the copyrighted property of their respective owners. Reproduction in any form is prohibited without the written permission of the proprietors.